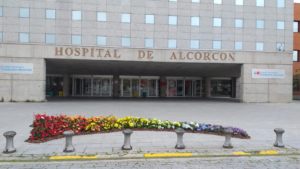 Fundación Hospital de Alcorcón a reference center in the Community of Madrid has chosen MANSIS Asset Management as ideal solution to computerize all the asset management of the hospital.
From MANSIS, both the installations and the electromedical equipment are controlled, as well as all the preventive and legal plans to be carried out are planned.
MANSIS allow the management service, through the process management, control the entire activity of the hospitals:
Notification Management System from plant/services
Work Order Management
Preventive and Legal Maintenance.
Management of contracts with external suppliers.
Quality Management
The implementation process has been a complete success, as all existing data was migrated to an existing application without any support.
All this resulted in a significant improvement in the daily work, as well as significant cost savings in the control of management, warehouse, and external contracts.