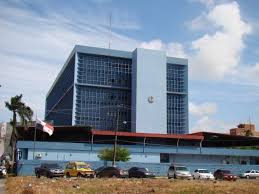 The Complejo Hospitalario Manuel Amador Guerrero located in the province of Colón in Panama, together with the polyclinics in the region, have started the implementation of MANSIS Asset management as maintenance software (Integrated Asset, Infrastructure and Maintenance Management System).
The Manuel Amador Guerrero Hospital Complex currently has 258 beds and 7,000 patients per month.
In the province of Colón, the Hugo Spadafora Polyclinic (Colón Centro), the Sabanitas Polyclinic and the Nuevo San Juan Polyclinic provide medical care to the 240,000 inhabitants of the province.
MEGA Sistemas implements the latest version of MANSIS Asset management (hospital maintenance), making the necessary parameterisations for the integration of MANSIS Asset management with the current IT systems of the Hospital.
This implementation will mean, through the management of shared processes of MANSIS Asset management, to control all the activity carried out in the hospital in terms of:
Asset management
Integration with the Notification Management System from plant/services.
Work Orders Management – Corrective Maintenance
Conductive, Preventive and Technical-Legal Maintenance
Management of contracts with external suppliers
Shift Management
Purchasing
Warehouse
Internal quality
Works Control
Control panel
As part of this process, the existing data will also be migrated.
Furthermore, MANSIS Asset management will be implemented as maintenance software with the necessary modules for the management of the warehouses through the labelling of all articles with barcodes.